Hôtel day use

+33 972 318 266
Holiday Inn Long Beach Airport Hotel




Hôtel de Jour pour la journée - Aéroports

Ce partenaire a mis en place des mesures d'hygiène et de prévention pour assurer votre sécurité. Il est possible qu'un passe sanitaire en règle soit demandé à votre arrivée dans le cas où notre partenaire dispose d'espaces communs (bar, restaurant, piscine, ...).
Wishlist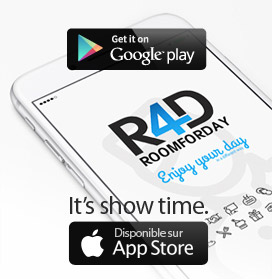 Le règlement s'effectue sur place lors de votre arrivée (check-in). Paiement accepté : espèces ou carte bancaire.
The time of departure is fixed by the conditions allocated by the hotel. After the departure time the hotel can request the amount of one (1) night. Pay on arrival by credit card only. Cancel your reservation only by RoomForDay®
Directly off Freeway 405, less than one mile from Long Beach Airport, this Long Beach, California hotel offers free airport shuttle service to and from Long Beach Airport.

Holiday Inn Long Beach - Airport features convenient amenities such as free wireless internet access. In the afternoon, guests can go for a swim in the outdoor pool or work out in the fitness centre.

VUE Bar+Restaurant at the Long Beach Airport Holiday Inn is open for breakfast, lunch and dinner. Guests can enjoy the view of the stunning Long Beach skyline while drinking a beverage from the bar.


Our Finest Rooms and Suites in Long Beach:

Whatever your need for accommodations in Long Beach, California, you'll find just what you're looking for at Holiday Inn Long Beach Airport Hotel and Conference Center. We have more than 200 rooms and suites, in different styles to fit every taste and budget. Every one of them is 100% Smoke-Free FEMA Approved and comes with amenities like such as complimentary Wi-Fi access and 40" flat-screen TVs with more than 70 cable channels. Check out our different offerings below for more information.
Informations :
One mile from Long Beach Airport
Public pay parking
Thématiques :
Hôtel Périurbain, Aéroports, salle de sports, Parkings, Chambre day use, Services hôteliers, Navettes aéroport, Piscine intérieur / extérieur, Hôtel de chaine, Hôtel de Jour, Hôtel à l'heure, Chambre à l'heure, Hôtel après-midi.
Chambres day use et Salles de réunion